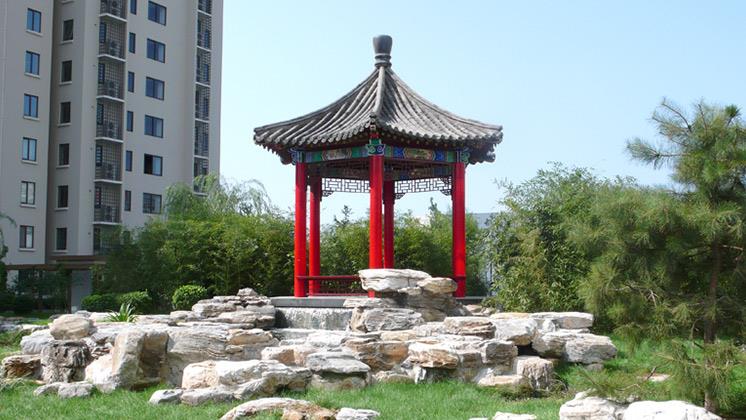 Lanting Vista

Project location: No. 52, Dianchang Road, Fengtai District, Beijing
Development period: 2005 - 2007
Project type: Well-decorated commercial house
Development type: Investment, development
2.2

Land area: 0,000 ㎡

7.5

Building area: 0,000 ㎡

2.5

Floor area ratio

374

total of households
Demonstrations
Honors
Cooperator
Construction target

We take "one of the best houses at the same price in the same period in Beijing" as the project development target.

Well-decorated house handover

We handed over all the finished houses, of which all were accepted by the households. So far, we have not received claims from the households.

Super-high configuration

Three-storey double-hollow bridge-cutoff aluminium alloy external window, heating and cooling type household central air-conditioning + concentrated heating

Demonstration of construction methods

Display the external windows, doors, security systems and other parts and components at the sales office

All the households are transparent, with three sides facing the sun

Each unit has two households and two elevators on each floor. Each household is featured by large face width, small depth, rational layout and all functions.

DVD instruction for products

We pioneer to use DVD instruction manual for products to record and present the construction process, and interpret the instruction for use of well-decorated house.
Structure Great Wall Cup

Gold award in Beijing Structure Great Wall Cup in 2005

Building Great Wall Cup

Silver award in Beijing Building Great Wall Cup in 2006

Energy-saving, Land-saving, Safe and Civilized Construction Cup

Gold prize for housing scheme match in the 2016 National Energy-saving, Land-saving, Safe and Civilized Construction Cup
Plan and architectural design

China Academy of Building Research

Engineering, Procurement and Construction (EPC)

The Third Construction Co., Ltd of China Construction First Group

Sales agent

WorldUnion